25% OFF Selected Pkgs
or
$200 OFF

Limited Time Offer

Sculpsure® ( The Quick and Permanent Fat Eliminator) is an easy way to permanently melt and eliminate about 20% of fat in a treated area with two applications. It is an FDA approved treatment for non-surgical fat reduction that uses a Laser heating energy of the subcutaneous fat. This fat is hard to get rid off by exercising and dieting alone.
Permanent improvement is evident as early as 6 to 12 weeks and in many patients this is evident as early as a month.
Who Is Ideal For Sculpsure®?
– A Patient who is at ideal or near ideal body weight but desire selected areas of permanent fat loss.
– Sculpsure® is not a weight loss program. But it is for patients who live a healthy life style consuming healthy diet and exercise. ( A few Weight Loss Programs are also offered here at the Cosmetic Laser Institute)
– A patient with a good skin elasticity.
– Some areas may require 2 treatments scheduled about 8-12 weeks apart to achieve a optimal degree of fat loss.
– The procedure is a truly no Down-Time Procedure where you can go with your daily plans after the treatment. The loss of the fatty cells is very slow and gradual. Therefore there is not elevation of the patient fatty lipids after the treatment.
What areas can Be treated with Sculpsure®?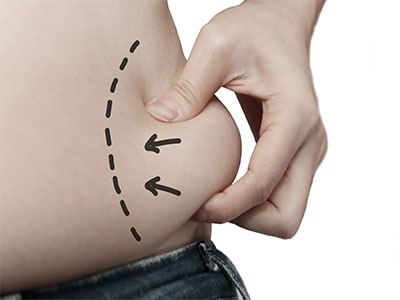 – Upper and Lower Stomach Areas
– Bra/ Back Areas
– Love Handles Areas
– Under the Neck (Double Chin)
– Thighs Outer or Inner Areas.
– Male Enlarged Chest/ Nipple Area.
What Is The Cost Of Sculpsure®? Our Regular Price is $700 per area per treatment. However, we are offering a promotion for our patients of 20% off single treatment and 30% OFF selected packages. In addition to the 30% OFF you may also qualify for an additional 10% OFF for certain treatments.
Is Sculpsure® Right For You?
At the Cosmetic Laser Institute we have a few approved methods to permanently reduce fat from stubborn areas. Dr. Mamari will match you with the best procedure suited for your needs. In addition to Sculpsure we offer SmartLipo® which is a minimally invasive surgical liposuction. We also offer CoolSculping® which works on the same principle as Sculpsure® but instead of permanently damaging the fatty cell by cooling them this procedure uses HEAT to achieve the same end result.
Also offered Exilis and VelaShape which are great ways to tighten some of the loose skin that can result after loosing fat from Sculpsure®. These Procedures work hand in hand with Sculpsure® for body contouring and skin tightening.
Your progress is assessed throughout the treatment and thereafter. For areas that still require further fat reduction Dr. Mamari will educate you about other options that you may have including SmartLipo® and CoolSculpting® which are also offered here at the practice.
Here at the Cosmetic Laser Institute you will be able to get the best available results.
Also Ask for our Combined Packages for Fat Loss for multiple areas are that are offered at the time you Book Your Appointment. You are in great hands here. We have been in business for  more than 20 years. The Sculpsure® Procedure is Supervised by a medical doctor, not by a nurse practitioner, at the Cosmetic Laser Institute.
Free Consultation Available For A Limited Time.
Cosmetic Laser INSTITUTE
859-442-9000